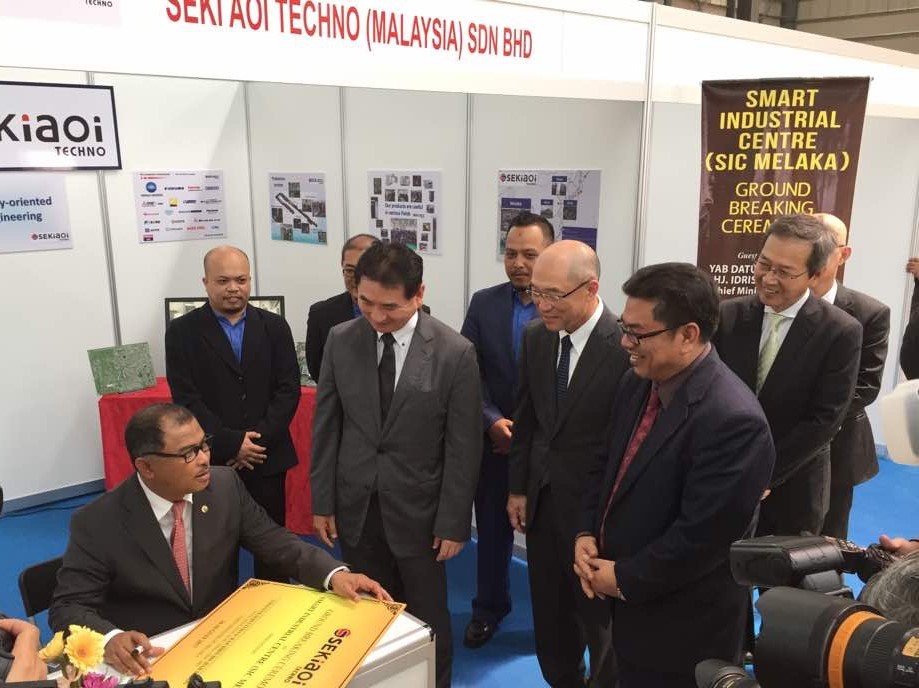 10 Aug 2017
SIC Melaka Ground Breaking Ceremony
SIC Melaka, a collaborative initiative between Seki Aoi Techno (Malaysia) Sdn Bhd with the customer, Konica Minolta Business Technologies (Malaysia) Sdn Bhd and its business partners, will see companies operating in the area embracing Digital Manufacturing technologies in the business activities.
The Smart Industrial Center (SIC), located at the Bukit Rambai Industrial Park, managed to attract an initial investment of about RM250 million, and the investment was expected to increase to RM1 billion when the business partners brought in the latest equipment and technology to the center.
We are pleased to invited YAB Datuk Seri Utama Ir. Hj. Idris Bin Hj. Haron, Chief Minister of Melaka to be the guest-of-honour during the ground breaking ceremony of Smart Industrial Centre (SIC) Melaka on 10 August 2017. Also present were the Deputy Head of Mission of the Japanese Embassy in Malaysia, Hiroyuki Orikasa; Managing Director of Konica Minolta Business Technologies (Malaysia) Sdn. Bhd. Hideyuki Yoshida; Senior Executive Officer, Konica Minolta Incorporation, Japan, Dr. Shingo Asai; and Executive Director of the Malaysian Investment Development Authority (MIDA), Zabidi Mahbar.