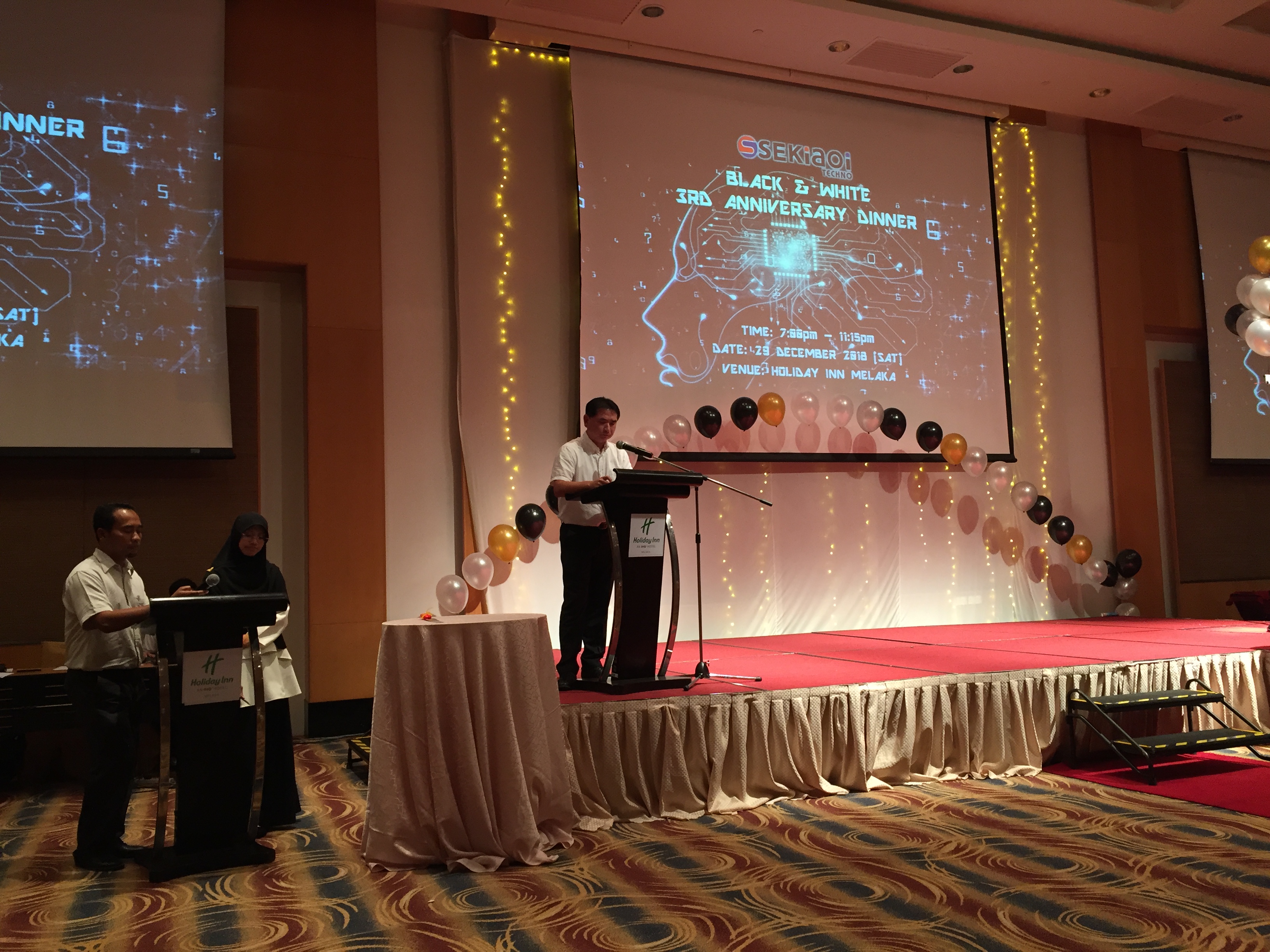 29 Dec 2018
MSAT 3rd Anniversary Celebration
Proudly to invited MSAT President, Mr Tetsuo Seki and Production Director, Mr Jiro Kato to join the 3rd Anniversary Celebration as the VVIP for Opening Ceremony and Kanpai Leading at Holiday Inn Melaka. The purpose of the event is to gathering employees in a relaxed atmosphere for the purpose of socializing and networking. The company also give appreciation towards employees for their hard work and dedication throughout the year. Simple get together, relax, unwind and let-their-hair-down event for employees.
The company had achieved stable supply to the customer, Konica Minolta Business Technologies (Malaysia) Sdn Bhd and had increased 13% of Annual Output compared to the year 2017. The in-process quality has been improving towards the target and will continue improvement and achieve the targets until the end of March 2019.
With the new targets being announced by Mr Yoshirou Kobayashi (Managing Director) during the Welcoming Speech, MSAT has moving forward to the next stage to be an essential and most trusted partner for the customer - Be the No.1 in Asia!!